Loyalist Participation in Events
Sir John A Macdonald Cairn at Rogart Scotland
In response to an editor's comment in Loyalist Trails issue 2011-18 on May 9 about a visit to the cairn, Shirley Lockhart of Col. John Butler Branch provided some comments about and photos from the unveiling of the cairn in 1968. Her husband Jim's grandfather, Norman James Alexander Macdonald Lockhart, for many years the Conservative MP from the St. Catharines area, was part of the Diefenbaker party at the dedication of the Sir John A. Macdonald cairn.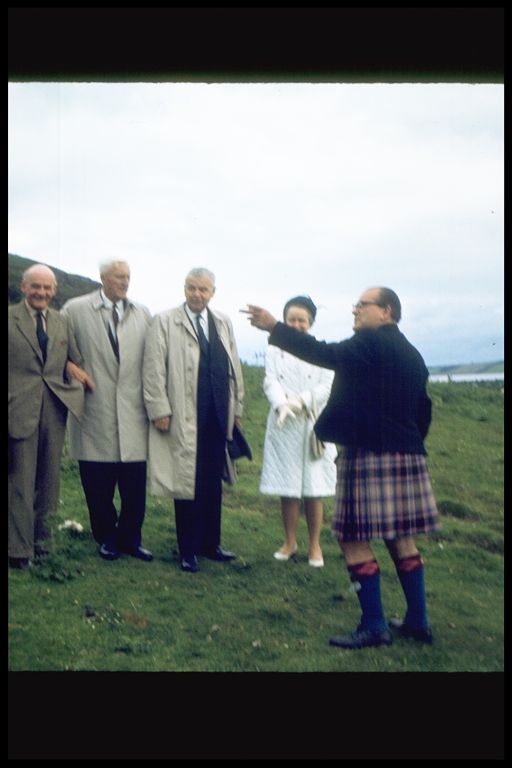 At the cairn ceremony. I believe the gentleman on the left is Donald MacDonald, Jim's grandfather Norman is second on the left, then John & Olive Diefenbaker & Hugh MacPherson. Hugh was a kilt and bagpipe maker - played the pipes beautifully too - in Edinburgh and Grampa knew him because he had worked in a bank here in St. Catharines for a few years.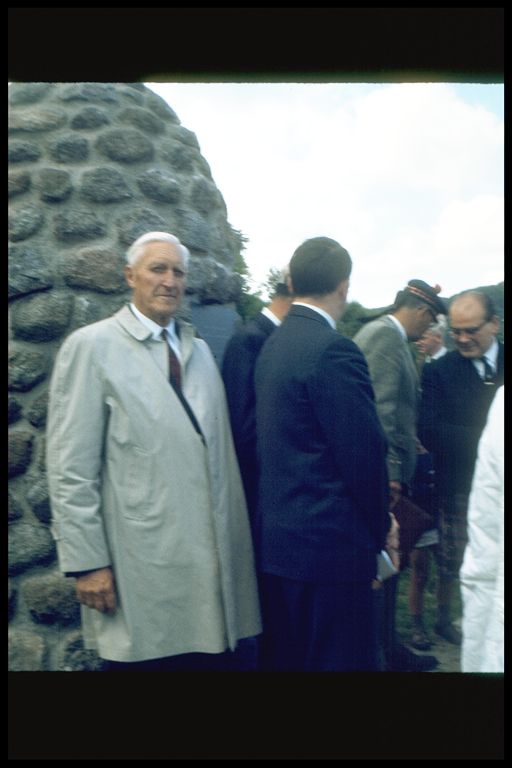 Grampa Mac at the Cairn

John Diefenbaker is making his speech at the cairn and Grampa Mac is in the background with Olive Diefenbaker.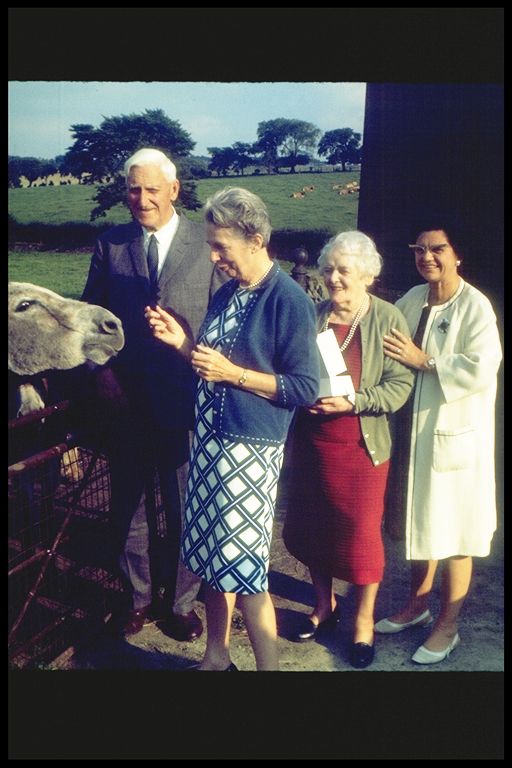 The little lady in the green cardigan was the owner of the donkeys and the recipe for Drambuie. She has long been gone and I do not know who holds the recipe now.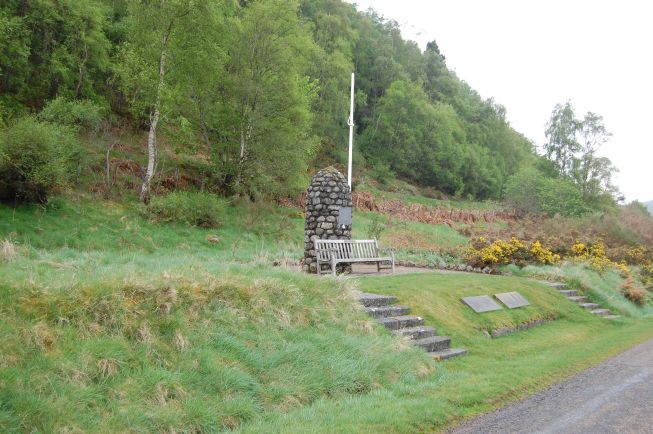 The cairn in May, 2011. The two stone plaques in front of and below the cairn presumably have the same inscriptions, one in English and one in Gaelic.
"This cairn marks the site of the home of Sir John Alexander Macdonald's grandparents, John Macdonald and Jean Macdonald. Both families originally came from the parish of Rogart. Sir John A. Macdonald was born in Glasgow on 11 January 1815. He became the first Prime Minister of the Dominion of Canada on 1 July 1867. He died in Ottawa on 6 June 1891. The stones used to build this cairn were part of the original family home."