2020 UELAC AGM and Conference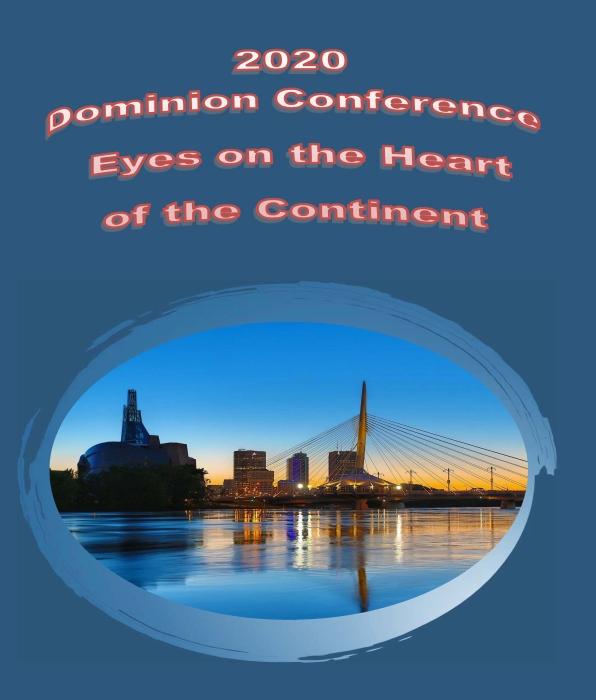 ... for "Eyes on the Heart of the Continent"

UELAC Annual AGM and Conference - CANCELLED
June 24-28, 2020
Winnipeg, Manitoba
Hosted by Manitoba Branch UELAC
The Manitoba Branch of UELAC was planning to welcome UELAC members and guests from everywhere to the 2020 Dominion Conference and AGM at the Delta Marriott Hotel, Winnipeg, Manitoba, Canada.
NOTE 23 March 2020 re Covid-19 Pandemic:
It is with sincere regret and an "abundance of caution" that the Manitoba Branch and the UELAC have made the joint decision to cancel the 2020 Conference. We cannot in good conscience proceed with the Conference knowing that it may be months rather than weeks that we are all required to practice social & physical distancing. Like other provinces, Manitoba has declared a state of emergency. Gatherings of more than 50 people are not allowed, and they have asked all those who have travelled internationally or within Canada to self-isolate for 14 days.
We deeply regret the inconvenience and disappointment this cancellation has caused for our UEL friends across the country. We were enthusiastically preparing to welcome you as our guests here in "Friendly Manitoba", and sincerely hope we have the opportunity again in the near future. Thank you all for your outpouring of support.
Be safe, practice physical distancing and we look forward to seeing all of you at events once this virus has been contained.
Wendy Hart and Mary Steinhoff
Manitoba Branch 2020 UELAC Conference Co-Chairs
For general information, read the flyer.
Schedule: For more detailed information about what is happening and when, read the schedule dated March 1, posted on March 7. NOTE: This should be close to final.
Presentation Topics: Several presentations will be offered through the conference. Read about the schedule, revised Jan 26, posted on Jan 29. NOTE: This should be close to final.
Who are the people who will be presenting in special sessions? Read more about some of the Guest Speakers, revised Mar 7, posted Mar 8. NOTE: This should be close to final.
Conference Registration is now open (March 7). Download the Registration form, complete it and mail it in. (An option to email the completed form and pay by credit card and hopefully paypal will be available, probably in late March.)
Downtown Winnipeg see map - new 8 March.
Hotel booking:
Single / Double occupancy - $169.00 / night plus taxes. Triple occupancy - $184.00 / night plus taxes.
Registration code: UEL
Tel: 1-844-294-7309
Alternate Hotels:
Should you prefer or if there are no satisfactory rooms available at the Conference hotel, there are other hotels in the area - see list of some alternative hotels, posted Jan 29.
Branch Conference information:
Email Contact: UELMB2020@gmail.com
Tel/text: (204) 514-4604
Twitter: @UELMB2020
Facebook: Facebook: Join the Manitoba Branch Facebook group (use search term "Manitoba Branch UELAC" to find us)
Conference Updates:
Look forward to seeing you in Winnipeg in June.