2020 UELAC AGM and Conference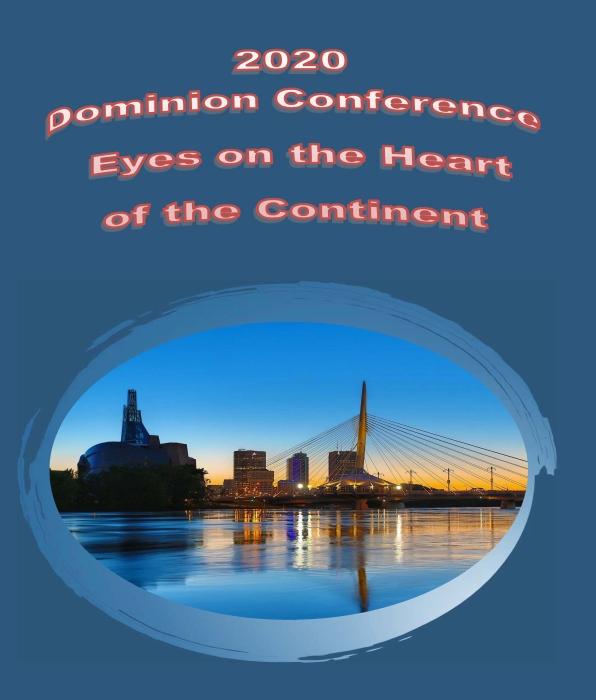 ... for "Eyes on the Heart of the Continent"

UELAC Annual AGM and Conference
June 24-28, 2020
Winnipeg, Manitoba
Hosted by Manitoba Branch UELAC
The Manitoba Branch of UELAC will be welcoming UELAC members and guests from everywhere to the 2020 Dominion Conference and AGM at the Delta Marriott Hotel, Winnipeg, Manitoba, Canada.
For general information, read the flyer.
Schedule: For more detailed information about what is happening and when, read the schedule dated Jan 26, posted on Jan 29. NOTE: There will undoubtedly be some revisions to this as more details are finalized.
Presentation Topics: Several presentations will be offered through the conference. Read about the schedule, revised Jan 26, posted on Jan 29. NOTE: There may yet be some changes and additions.
Who are the people who will be presenting in special sessions? Read more about some of the Guest Speakers, revised Jan 26, posted Jan 29. NOTE: Some of these details may change.
Conference Registration is being prepared and should be available by the end of February.
Hotel booking:
Single / Double occupancy - $169.00 / night plus taxes. Triple occupancy - $184.00 / night plus taxes.
Registration code: UEL
Tel: 1-844-294-7309
IMPORTANT NOTE RE: ROOM RESERVATIONS (Jan 26): Due to a miscommunication, the Queen Double rooms did not originally appear in our reserved block of rooms. This has now been resolved. However – if you booked your room early hoping for a double but could only reserve a king, PLEASE either try again, or email us at UELMB2020@gmail.com, and we will help you sort that out.
Alternate Hotels:
Should you prefer or if there are no satisfactory rooms available at the Conference hotel, there are other hotels in the area - see list of some alternative hotels, posted Jan 29.
Branch Conference information:
Email Contact: UELMB2020@gmail.com
Tel/text: (204) 514-4604
Twitter: @UELMB2020
Facebook: Facebook: Join the Manitoba Branch Facebook group (use search term "Manitoba Branch UELAC" to find us)
Conference Updates:
Communique No. 1: The first version of the information on this page
Communique No. 2: January 24