Loyalist Library
Help raise $25,000 in 2006 to prepare the UELAC library for use, to fund acquisitions and prepare for future growth and researcher use. Let's be proud of our Loyalists' Library.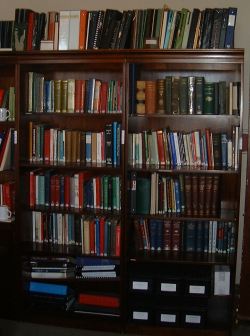 Objective: $25,000
12 Jan. 2006 donations: 18
Amount: $2,030.00
Achievement: 8.1%
List of Donations
Print a donation form now
The UELAC has a library stored at Dominion Office in George Brown House. This library has been closed since 1996. It has a number of published and unpublished family histories and genealogies, in addition to an assortment of Loyalist and related reference books, biographies etc.
Objective: To make the contents of this library available to researchers before year-end 2006, to establish the library as the place of choice for collection of Loyalist family biographies, histories and genealogies, and to make them available to researchers.
Contribute today and help "Let Loose our Library".
Contributions of $10 or more will receive a charitable receipt.
Make your contribution to "fund":
- a wall of book cases $10,000 or more
- a book case $1000
- a book shelf $250
- a book set $100
- a book $50
- a chapter $25
- a page $10 or more
All donations will be listed on the library donor web page, and those of donors of a book set or more will be noted in an issue of the Loyalist Gazette.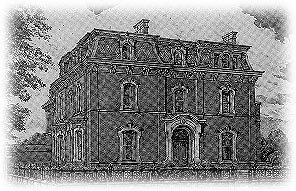 Send your contribution today (payable to the UELAC) and help "Let Loose our Library".
Send to:
UELAC "Let Loose Our Library"
50 Baldwin Street, Suite 102
Toronto ON
M5T 1L4
Include the following information:
- donor's name
- whether the donor's name should be included on the website and/or in the Gazette
- donor's full address
- donor's UELAC branch (if applicable)
Print a donation form now
If you request that your name not be listed, "anonymous" will be used instead
For more information, contact Doug Grant at doug.grant@insurance-canada.ca or 416-921-7756.