Education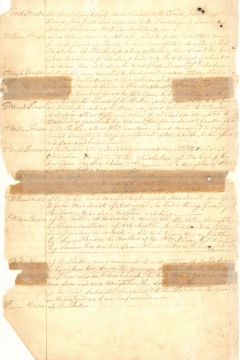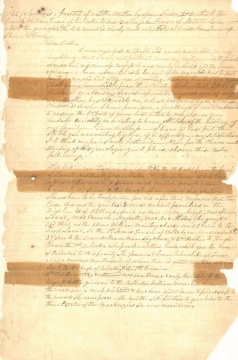 Simon Fraser's handwritten letters, courtesy of Simon Fraser University
More details via SFU; (Click image for high-resolution PDF)
"Because they were Loyalists, we are Canadian." W.S. MacNutt, Historian
We are all a product of our heritage to some degree – a heritage that defines and influences how we act and think. For some people, one aspect of their heritage is Loyalist ancestry.
While Loyalists may not have been this far west, their sons and daughters were. Their actions helped define Canada in terms of physical boundaries and more. Here are some of their stories.
1. Sir Alexander Mackenzie, UE – explorer

2. Simon Fraser, UE – explorer

3. Bathia Ross, UE and Alexander Leslie Fortune – the Overlanders

4. Moving Ever Westward: Loyalist Descendants Come to British Columbia

5. UELAC Teacher's Resource Manual (Western Provinces)
UELAC Vancouver Branch Library Collection
The UELAC Vancouver Branch Loyalist Library Collection is now a permanent collection within the Walter Draycott Library, located with the British Columbia Genealogical Society.