In Memoriam
Remembering our Members
Gary Bagley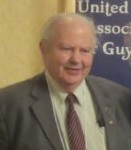 Gary Bagley first came to one of our meetings with his wife Lynn, a Mayflower descendant, and Lynn thought it possible that she had Loyalist ancestors as well. That was a fortuitous and significant event. Shortly after that, Lynn and Gary became deeply involved with our group and Lynn even became President. Gary took on the role of Branch Genealogist and his dedication, diligence and persistence allowed many members to achieve their UEL certificates. Gary was always willing to share his expertise and worked quietly but steadily in the background. He did not have Loyalist ancestors himself but was thoroughly invested in helping others find their Loyalist antecedents. Gary and Lynn had an abiding interest in saving abandoned and homeless cats, and their house was usually filled with their feline friends. As well, Lynn and Gary were very hospitable, and on several occasions hosted executive get togethers at their condo where we would be treated to delicious food and a very pleasant ambience for the meeting. After Lynn's untimely death, Gary continued as our Branch genealogist, still working quietly and painstakingly on researching Loyalist applications. Whenever I went to the Archives I would usually see Gary at one of the machines steadily going through the reels of material. However, when Gary moved into a Retirement home, had someone find homes for his beloved cats, and no longer appeared at the Archives, we knew that our quiet, meticulous researcher was, very sadly, lost to us. The notice of his death at the age of 79 on December 24, 2022 saddened all of us. Gary is and will continue to be, very much missed.
(Obituary written by Marg Hall.)
---
Tom Meyerhof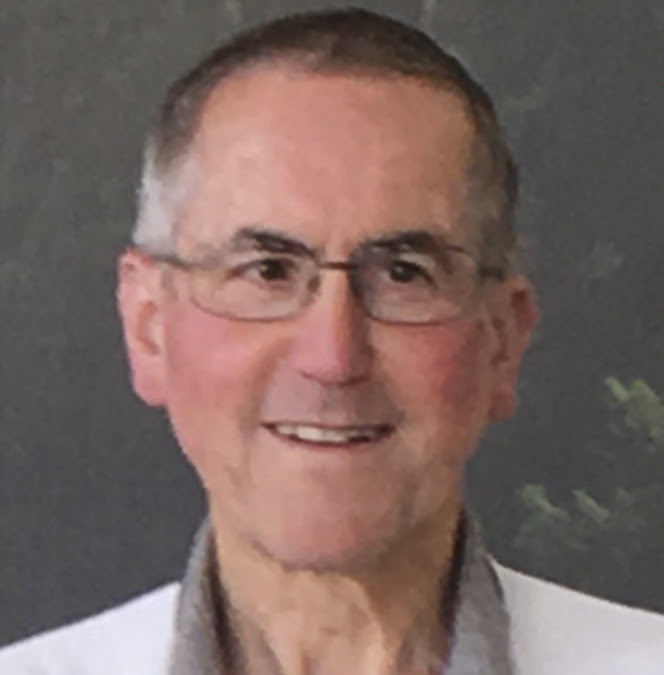 Born in London, England, Tom came to Canada at the age of five with his family, settling first in Montreal and two years later in Halifax, Nova Scotia, where he grew up. While in a doctorate program at McMaster University, he met the love of his life, Dorothy Ostrom, in 1971. They were happily married for 48 years, living first in Toronto and then in Ottawa. Tom spent most of his career working as an analytical chemist for the Dept. of National Defence.
Read his obituary: Thomas Paul Meyerhof (January 27, 1948 - April 2, 2022)
---
Dorothy Meyerhof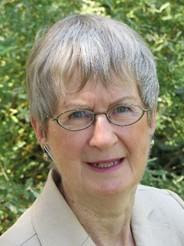 Passed away peacefully on Nov. 24, 2021, after a short, courageous battle with cancer. Born in Burnaby BC, she is the daughter of the late Muriel Arline Tate and the late Robert Gordon Ostrom. Dorothy was a research manager with Health Canada for many years and was awarded the Queen's Golden Jubilee medal for her contributions. She had a long-standing interest in genealogy, was an active member of several genealogical organizations, and published a detailed ancestry on one branch of her family. She also had an interest in history and had almost completed writing an extensive history of her local neighbourhood, to be published posthumously.
Read her obituary: Dorothy Pauline Meyerhof (neé Ostrom) (June 20, 1948 - November 24, 2021)
---
Ed Kipp
The Sir Guy Carleton Branch is saddened to report the death of long-time member Edward Kipp on April 10, 2021. He was a great contributor to the Branch and will be sorely missed. Among his many contributions were his participation on the team that created Carleton's Loyalist Index and the Book of Negroes, his work as the first Branch web-master and his very generous donation of books to the Branch Library. Our condolences are extended to his wife and family.
Read his obituary: Edward Burnice Kipp, BSc, PhD, MLS, UE (April 16, 1943 - April 10, 2021)
---
Norman Kenneth Crowder

CROWDER, Norman K. BA, MA, MBA, United Empire Loyalist, Captain (retired) Canadian Army Ordnance Corp-Korean War Veteran, Federal Government - Treasury Board. Peacefully at St. Vincent Hospital, after a lengthy illness, on Thursday, October 22, 2009, aged 83 years. Norman was a member of the Ontario Genealogical Society, a founding member of the British Isles Family History Society of Greater Ottawa, and authored several genealogical books and publications.
Read his obituary: Norman Kenneth Crowder, BA, MA, MBA, UE (1926 - October 22, 2009)
---
John Edwin Ruch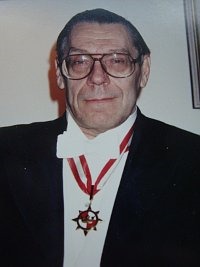 John graduated from University of Toronto and obtained a Post Graduate diploma in Art History at the Courtauld Institute, London University, England. He played an active role in the United Empire Loyalist Association of Canada where he was named Honorary Vice President. He was chairman of 2 Bicentennial Projects, one for the Montreal Branch and one for the Ottawa Branch. He was also active in the Royal Heraldry Society of Canada where he was Master of the Roll for many years, was an Honorary Fellow 1989 and Fellow 1998. He was Editor of Newsletters for the Ottawa Branches of these 2 organizations. He was recipient of the Queen's Golden Jubilee Medal, 2002. He contributed many scholarly researched articles to numerous international genealogical, heraldic and art historical journals.
To see the scope of his contributions, please read his biography via the Royal Heraldry Society of Canada.
Read his obituary: John Edwin Ruch, UE, FRHSC (June 1, 1929 - February 4, 2007)